When did you first come up with the idea for your first comedy novel, Missing Gretyl?
I was taking a stroll with my wife along the beach in Lytham St. Annes back in 2008 and nearly two weeks overdue with our first child (my wife that is), we were told that walking 'among other things' might hasten his arrival!
 Where did the inspiration for the story come from?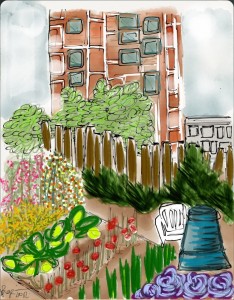 That's a good question! Well, I was discussing an idea for a short five minute video with my wife, Solana. Here's a quick synopsis:
An elderly gentleman wakes up in his bed. Unshaven and looking confused, he takes his wife's photo and places it face down on the bedside table. Before us is a forlorn figure, saddened and at a loss with himself.
He walks into the lounge and it's in a real mess. Half-finished mugs, dirty dinner plates and clothing is scattered everywhere. The viewer is drawn into the inner world of someone who is 'evidently' suffering bereavement. Every action of the old man is studied in detail and even the most mundane of tasks has significance, from the whistle of the kettle to the camera close up of the wrinkled and red lines on his face.
The punch line unfolds when the doorbell rings. Walking slowly to the door he looks through the latch, opens the door and his wife walks in. He wasn't bereaved. His wife had not died, as the viewer was led to believe. She had been visiting a friend for the weekend, and the elderly man had suffered a stroke just after she left, and couldn't remember anything.
I wanted to build a story around a character that drew you into their 'inner world'. I started to ask different questions like, 'What if the wife was really difficult?' and then I was drawn to the idea of a battle of the sexes. It's quite mad really how our thoughts can jump from one place to another!
Is there anything of yourself or people that you know in Missing Gretyl?
Ha! Well, to be honest there's plenty! Obviously, for legal reasons (defamation of character, libel etc) I can't say who is who; though folk are often blind to their own personal traits so I think I may have gotten away with it! I'm quite sure that my mother-in-law will never guess, though a few of my old friends from my 'debauched' days may identify with a character in the book called Sharkie – ever the womaniser and player – even if a few of them now look like the ex-bouncer and couch potato, Dave Soddall!
Having spent over 8 years working as a Reverend until 2007, I have laughed, counselled, wept with and buried many folk. I love people. At times, they frustrate the living daylights out of me, but I still love them for all of their quirks and imperfections.
Studying people is fascinating. From a young teenager, I remember my frequent visits to a shopping centre in Romford, Essex, where I would sit by the fountain and peering over the top of a newspaper, watch people and their day to day habits.
How did you set about writing Missing Gretyl? Was it difficult?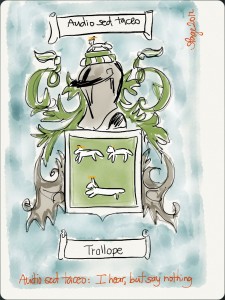 I think the best way for me to explain how I approached writing Missing Gretyl is to take a quick trip back to 1998 when I had less than a month to write a 15,000 word B.A Hons. thesis.
Many of the students had been planning for weeks before I had even thought about it, so I devised a simple plan. I would spend a week or so gathering information, photocopy notes, borrow library books etc. Then I set myself a target of writing 1000 words per day (which equates to approximately, three and a half pages of A4).
Fortunately, the '1000 words a day' target proved straightforward and manageable for me. This left me plenty of time in the evening to play five-a-side footy, watch movies and eat a few late night kebabs – much to the frustration of my wife, who was clearly working much harder on her thesis!
Once I had a blueprint for the outline of Missing Gretyl, I used the same principle from college, focusing on one chapter at a time and setting myself a target of 1500 words each day.
In the early development of the characters, I allowed the framework of the story to shape the actions of the characters. Once I had established the characters, their personalities and characteristics where beginning to shape the scenes and many additional layers were added to both the characters and the story.
What is your favourite part of the book?
Truthfully, I don't have a favourite part. I enjoyed writing all the chapters and for a variety of different reasons. Some are more humorous than others. Others develop the story and pace. There are those that introduce you to the inner world of a certain character, while the direction of the other chapters may be more comical, even slapstick in their outcomes.
What was the hardest part of writing the book?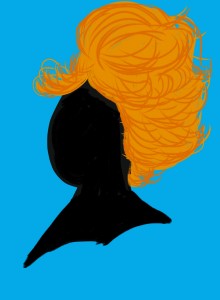 There were a variety of different challenges that I faced when writing Missing Gretyl. Firstly, there was the challenge of finding time to write. Sometimes I would sit at the keyboard and just draw a blank. That's when I found it best to walk away, put the kettle on and come back to the laptop.
At different stages of writing (especially after my third rewrite of the book) I found myself rereading chapters thoroughly and noticed just how the timeline, story, chapters and all the facts were able to fit together so well.
When I was researching subject matter for the story, each day was different. One day I spent considerable time talking to salons or beauticians about what actually happens when someone wants a wig restyled or coloured and what might happen in a waxing accident.
Another occasion, I found myself talking with a charismatic and friendly lawyer in Marbella about the factual aspects of the thousands of home owners (many ex-pats) who received notices from the government that due to illegal planning permission, their properties were about to be demolished (due to the corrupt acts of employees of the Marbella Council, which was entirely disbanded in 2006!).
How personal is your writing?
I would say, VERY. Though Missing Gretyl is a fictional novel, each character has been carefully thought through. Though there is plenty of banter and cheek in the novel, I wanted to tell a story that was well written and funny enough without forcing the characters to use repetitious expletives, something that is becoming increasingly popular in modern fiction.
I enjoyed exploring the multi-dimensional nature of my characters, when I was faced with questions like:
• How does Sharon deal with the tempting 'eye candy' before her, called Sharkie?
• Is Gretyl Trollop really a monstrous old bag, or have we judged the book by its cover, so to speak?
What experiences can Albert pass down to the reader as he explores his wartime memories in Korea and how does he deal with several huge changes in his life?
There is no doubt that much of my pastoral experience and desire to meaningfully connect with people (whether using humour or provoking a response of heartfelt compassion) have influenced my first comedy novel.
What advice do you have for someone who would like to write a book?
The answer to this question could fill many books in itself. However, here are a few thoughts:
My editor said to me, 'Get it written and then get it right.' Don't worry about constantly checking and rewriting your paragraph. This could sap the life out of you! Write the scene and go back and edit later.
When you have finished your novel, leave it some time to marinade and move on to something else. Returning to your work gives you a fresh and often, new perspective, not to mention, vigour.
Experiment with your writing. Maybe you could take a character that you have created, and as if looking through the lens of that person, tell the story from their perspective. How might they react in any given circumstance? What is their motivation? If you could have a conversation with one of your characters, what would you ask them and how might they reply?
Obviously I am referring to writing fiction and there are a number of things I'd like to draw out:
Explore the BIG questions of:
• Why should someone read my story?
• Who or what kind of audience is my novel aimed at?
• Where can I learn more about the craft of writing? (Web articles, writing groups etc)
• When can I find the time to write?
• Where is the best place for me to sit down and start writing?
I think it's very important to enjoy the time you spend in research for your story and play around with your ideas.
Important: Don't worry too much about spelling or grammar in the early phase of writing. You can tidy it up later. If you are self publishing, I would definitely recommend a proof reader or editor to read your manuscript, if you are indeed able to fund that level of support for your book.
How do you react to a bad review?
Thankfully, the overwhelming majority of reviews have been very positive. There will ALWAYS be some folk who will say, 'It's not my kind of humour.' That is perfectly fine and to be expected, as people's taste in styles of writing and humour are very subjective and different. I am very thankful for that. The things we love all add to the rich palette of life.
Andy Kind, an author and comedian, once told me:
'We have no right to be liked. Just because we've invested so much in the writing doesn't mean that other people have to … Like with any book, you have to be prepared that some people (maybe lots of people) will hate it. Not just feel ambivalent, but strongly dislike it. This is what you let yourself in for the moment you started writing!'
Good advice. Humility is required in both our successes and failures, and a writer is only as good as his last book.
Are there any other books in the pipeline?
I have finished a fun satirical parody of David Cameron, called, 'The Inside Scoop: The Secret Journal of a Prime Minister.' This book includes over 40 excellent cartoons from the talented Chris Bambrough. Read more about the book here.
I am also working on a comedy/rom-com/drama called 'No Idea', about a failed writer called Rob Wise, three useless roommates and a girl called Pit Bull, who all share a bedsit together in London.
I have also started the sequel to Missing Gretyl and another story called 'Little Rev' or 'The Collar' (I can't quite decide on the title yet.)
I'm hoping and praying that the best is yet to come!